Zilla Adapters
The original Suppa Parts Zilla Adapters are used to replace your original rubber strap on the Citizen eco-zilla and auto-zilla dive watch BJ8050, BJ8051,BJ8044, NH6930, NH6934. This allows you to attach a variety of 24mm straps to your watch including a bracelet, leather, nylon zulu or nato, or a more flexible rubber straps. The Suppaparts Zilla adapters are made of titanium. To install the Suppaparts adapters, you simply remove the 4 screws on the back of the watch, remove the retaining ring, remove the rubber strap, drop in the adapters, re-install the ring and screws. The case back is never opened when you perform this install.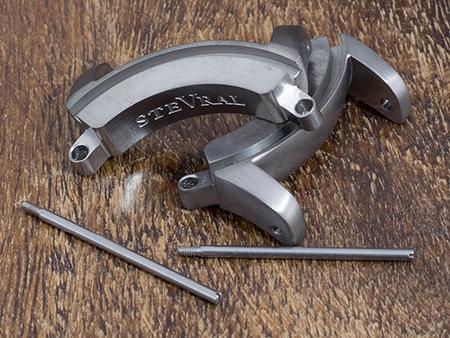 Brushed Titanium Adapters
The titanium adapters are only available in a brushed finish. The finish is very close to matching all zilla watches. The adapters will accept any 24mm strap.



$70 + Shipping

. Please choose your shipping with the drop down options below. The adapters are shipped worldwide from Thailand. Please expect up to 8 weeks to arrive with regular airmail.